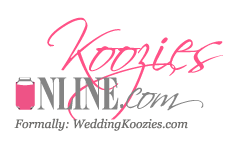 on July 25th, 2012
There are an estimated 2.3 million weddings that take place in the United States on any given year. This means that many of your own guests have likely been to at least a few other weddings this year. You certainly don't want to plan the same wedding every other couple has planned. You want your day to be unique and memorable, and accomplishing this requires you to think through every detail of your day. The party favors you hand to your guests is one key area that you can focus on to give your event a unique and extra special touch.
Beyond the Ordinary Gifts  There are some wedding favors that uare sed in excess by brides and grooms across the country. Consider that gifts like luggage tags, scented candles, picture frames and more are common gifts that many brides and grooms choose to use. They seem like practical gifts that most of their gifts would use, but they also are rather dull because they are overused by couples tying the knot. Making a departure from ordinary wedding favors is a great way to add some unique flair to your event. One fabulous idea to consider is using wedding koozies as your favors.
Customizable Favors  Wedding koozies are a wonderful idea to consider because they are unique yet completely functional. You can choose between koozies that accommodate traditional soda or beer cans as well as those that accommodate glass bottles. They are ideal for those who enjoy drinking beer, sodas and even canned or bottled juices. Further, they can be customized with your selection of stylish colors, and this allows you to order favors in a color that corresponds with your day colors. Further, a special message can be added to the koozies to personalize these favors for your event.
You certainly can follow the traditional route and offer the gift of flower seeds, scented candles, candies and luggage tags as your day favors, or you can depart from the norm and choose wedding koozies. If you have never been to a wedding where koozies have been offered to guests as a party favor, you are not alone. With the uniqueness of this option as a favor coupled with the functionality and the ability to customize it specific to your event, you can see that wedding koozies are a great way to really dress your day up with a touch of individual flair and creativity.