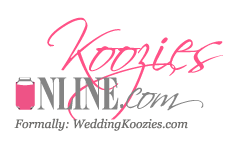 on August 20th, 2014
Some personal and corporate events are best remembered as fun with a lot of color involved. As you are planning your next family reunion or customer appreciation event, you should consider giving away items that will help add to the feeling of fun that the event is trying to create. Under normal circumstances, camouflage colors are not associated with having fun. But when you use color camo koozies to help commemorate your event, then you are giving away gifts that make people remember the good times they had at your event.
Color camo koozies are drink koozies that mix up bright colors in camouflage patterns instead of the usual Earth tones used in camouflage. Some of the colors you can find in camo koozies include:
Purple
Pink
Blue
Gray
Red
Orange
As you can see, color camo koozies do not have that standard, camouflage look. They are very unique pieces that people will want to keep and use for a long time. But more importantly, the color patterns will imply that your event was exciting and different for the people in attendance. When you put a lot of work into planning an event, you want to make sure that your guests never forget it. Each time your guests reach for the color camo koozie you gave them, they will remember how much fun they had.
Whether you need wedding koozies or koozies for your company picnic, color camo koozies are the perfect answer. The best thing about this koozie design is that it does not need to have anything to do with outdoor activities to be relevant. The colors could be a mix of the colors of the balloon at your party, or they could be a mix of the colors of the dresses and tuxedoes used in the wedding parties. It is the colors that have the significance, and that is what makes these designs stand out.
Custom koozies with color camo designs will be keepsakes that your guests will not want to get rid of. If you include the date of the event and a couple of words describing the event on each koozie, then people will always remember who gave them the color camo koozie and how much fun they had at the event that you spent so much time planning. It is just one way of making sure that the hard work you do is remembered for years to come.
Camoflage your Koozies in color at www.kooziesonline.com/