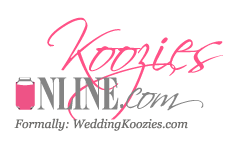 on July 27th, 2012
Wedding favors provide stylish Thank You's
Many brides and grooms spend countless days of their wedding planning efforts trying to find the perfect favors to give to event attendees and guests. There are dozens of websites that cater to a bride and groom's efforts in this area, and some ideas may appeal to you because they are cute and charming. However, the last thing you want to do is waste your money on useless wedding favors. You want to find items that will be used repeatedly and that guests will truly appreciate.
Common Wedding Favors – It may seem like there are dozens or even hundreds of wedding favor options available to choose from. With a closer look, however, you may find that they all largely boil down to a few key options.
Candles
Cups, mugs and glasses
Luggage tags
Picture frames
Candies
Seeds and flower pots
The problem with these favors is that only some people will find them useful or beneficial. For example, some people have a strong aversion to scented candles, or they may not enjoy the scent you have selected. Some may already have too many cups or mugs in their house, or they may already have luggage tags. Many of these favors will wind up stored away in a drawer or closet, and they may never be used. Others may simply find an immediate home in a trash can. Buying such favors may be akin to throwing your day funds into the trash can.
A Better Option – A different option to consider is to give the gift of a wedding koozie.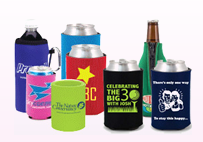 Almost everyone has the need for a koozie to keep drinks cold while at the office, on hot days outdoors and even while lounging around the house. These are available in sizes and shapes to accommodate both aluminum cans and glass bottles. Further, you can customize them to suit your day. You can choose from fun, wedding-themed phrases and images to fully personalized messages featuring the bride and groom's names, the wedding date and more. These are gifts that your guests may use repeatedly for years to come to hold sodas, beers, fruit juice cans and bottles and more.
As you explore the options available for wedding favors, look beyond the cuteness factor of the options. Consider if the options available are those that would truly be used and appreciated by most guests. This can help you to avoid wasting money on gifts that very few will actually put to use.