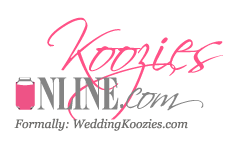 on September 30th, 2012
These days, it has become more and more common to gift a small gift to individuals who attend a party or other type of special celebration. In most cases, this gift does not need to be large or expensive—yet it should show guests that their presence was appreciated at the event. While there are a number of potential gifts that party hosts may choose from, Disguise Camo Can Coolies may be one of the most popular. Wedding guests, sporting competition participations, and hunting fans may be especially appreciative to Disguise Camo Can Coolies.
Weddings can be an expensive event. Depending on the size of the celebration, couples may have to spend tens of thousands of dollars to throw a great party. Often, purchasing a gift for wedding attendees seems like another unwanted expense. However, by buying Disguise Camo Can Coolies, newlyweds can show their appreciation to weddings guests without spending an arm and a leg. Couples who share a passion for hunting or outdoor life may be especially prone to choosing Disguise Camo Can Coolies when it comes to selecting a gift for their guests.
While a wedding is a great place at which to give away Disguise Camo Can Coolies, marriage celebration guests are not the only ones who may appreciate such a gift. In fact, sporting competition participations may be especially pleased to get a Disguise Camo Can Coolie. In addition to the actual athletic competitors, parents, coaches, and other fans may also enjoy receiving this trinket. Be sure to include the name of the event, the dates on which it took place, and the colors of the teams participating in the competition to make the Disguise Camo Can Coolies even more appropriate!
Finally, hunting fans will likely be thrilled to receive Disguise Camo Can Coolies. These coolies will not only help hunting enthusiasts show their love for the activity, but is also a great way to keep beer, soda, and bottles of water at an acceptable temperature while out in the wilderness for an extended period of time. Corporations who hold hunting fairs, competitions, or outfitting events should include these products in a "gift bag" for all individuals who attend the showcase. As with the sporting competitions, including the name, date, and any sponsors for the fair can make the Disguise Camo Can Coolies even more appreciated.