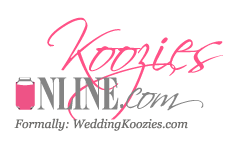 on August 17th, 2014
Most people know when they have a quality drink in their hands. If you are the kind of person that prefers name brand canned or bottled beverages to generic, then you are also the kind of person that is going to prefer quality coolies to the generic ones. Whether you are choosing koozies or you want to have special gifts for everyone that attends your next family reunion, neoprene disguise camouflage coolies make quality gifts for people who expect quality items. It is just another way for you to enhance the experience that people have at your events.
A high quality disguise camouflage neoprene coolie has the feel of a latex shell around your canned or bottled beverage. It keeps the drink cold while making it comfortable to hold on to the container. The soft feel to the interior is not totally masked by the durable husk that surrounds the drink. Neoprene coolies will keep a canned or bottled drink colder for a longer period of time than most other koozies.
The camouflage color pattern is not limited to the pixilated images we see on other camouflage items. If you are someone that wants to keep your drink hidden while hiking through the woods, then images of tree branches and leaves would do you more good than desert camouflage. When you talk to your koozie supplier, see what kind of neoprene camouflage coolies are available and pick the one that will best suit your event.
Remember that any neoprene coolie can have custom graphics printed on it. When you deal with a good koozie dealer, you will be able to have custom wording and images added to your coolie to help people remember where you got it from. If you own a business and you have customers that engage in a lot of outdoor activities, then having your business name, address and contact information printed on free coolies is a great idea. When your customers are outdoors doing their activities, all of their friends and other associates will see your company information. It is a great way to get long-term advertising benefits without paying the long-term advertising costs.
High quality disguise camouflage neoprene coolies make excellent gifts for your clients or for the people attending your personal event. They have a unique look and a quality feel that will make your recipients feel like they just got an extremely expensive gift that they will appreciate for a long time to come.
Neoprene coolies in camo is just one of our many designs that are offered on our website.