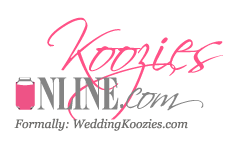 on October 6th, 2012
These days, the beer industry has grown to epic proportions. Beer is not just a beverage to be consumed for relaxation—but for many individuals, is considered to be an art form. In fact, some evidence suggests that there are over 1,000 different types of beers currently being made by manufacturers around the world. With all of these different types of beer, it should come as no surprise that more and more consumers are getting savvy about tastes, flavors, and brands. Individuals who want to keep their beer cool—which still showing off their brand—may want to consider the use of a Neoprene Zippered Bottle Koozie.
By now, most people recognize a Koozie as a device used to keep cans or bottles of beer cold after they have been removed from the refrigerator. As suggested by the name, a Zippered Bottle Koozie is a specific type of Koozie that allows users to expose the neck and top of their bottle, while still maintaining appropriate temperatures. For beer enthusiasts, this exposure may be enough to spark conversation with other beer enthusiasts, who appreciate the taste and quality of premiere ingredients. For others, a Neoprene Zippered Bottle Koozie is simply a unique product that can be appreciated by young and old alike.
In addition to protecting the taste and temperature of beer, a Koozie can also serve as a memento to events or occasions. For example, brides and grooms may wish to give out Neoprene Zippered Bottle Koozies to guests as a token of their love and appreciation. In other cases, event or competition managers may choose to give out the products to the winner of a specific race or challenge. Regardless of the way in which the Koozie is obtained, it will likely provide joy and excitement to all recipients.
Without doubt, a Neoprene Zippered Bottle Koozie can be a great gift for all events and occasions. In addition, those who are simply interested in a Zippered Bottle Koozie for their own uses will not go wrong when it comes to making a purchase from KooziesOnline.com. Neoprene Zippered Bottle Koozies are so affordable that they can be purchased in any color, or in any amount. Customers should be sure to evaluate the different options available when it comes to Neoprene Zippered Bottle Koozies to ensure optimal results with their purchase.