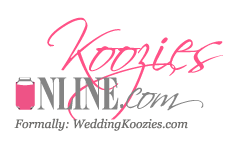 on August 28th, 2012
When you own a business, you have to promote your business and market your services to ensure that the public knows you are a leader in the industry. Nowadays, building trust is one of the first tasks you need to accomplish if you want to succeed and expand. Your prospective customers want to trust that you are the best choice for the products and services they want and your current customers want to know that you appreciate their business. One of the best ways to build trust and to show appreciation is to give out promotional gifts. Not only are you promoting your products and services, you are also getting more exposure. But if you are looking for the best promotional products to give, you have to learn how to choose unique products that can be customized and are actually useful. Find out why printed Koozies are a great choice and give a gift your customers will keep using.
Promotional Gifts Should Always Be Visible
Why would you give a gift that will be hidden away in a drawer? Sure, the customer might use it once in a blue moon but they are not going to get familiar with your brand. The promotional gifts that you spend money on should be seen on a regular basis, not only by the gift recipient, but also by their friends. Koozies are a great choice because they are often used in social atmospheres and they are large enough to print your logo so it is easy to see. Skip the pens and the notepads and give a gift that people will actually see.
Usefulness
If you give your customers a keychain, the keychain might be useful but it does not add to quality of life. Chances are your customers already have keychains, and plenty of them. But do your customers have Koozies that are designed to keep their drinks cool on a hot summer day? It is all about being creative with the gift you give instead of ordering the same boring items that all businesses use to try and expand. If you want to stand out, you should give a gift that helps you do that. Koozies and Coolies are unique and usefull and will set you apart from the crowd.
As you can see, Koozies could be the promotional gift idea you have been trying to find. They will be seen, they are affordable, and they can be customized with your own artwork. Before your next trade show or other marketing event, make sure you have dozens of Koozies printed with your logo and build brand recognition and trust at the same time while you make your customers and your prospects happy.
Promotional Koozies are a must have for your corporate events!